Green resolutions: Making the world healthier
We thought it was about time to show our responsibility to the planet. With a health mission to help out people, we now want to extend our help to the planet as well. That means from this moment onwards we are both contributing towards reforestation on every product we're selling through our webshop. The Ecologi initiative is going to help us out on making this possible. Additionally, we're offering customers a new option to compensate for their carbon footprint on shipping! You might notice a widget from Cloverly during checkout that requests additional compensation for your order. Here's a bit more information about these initiatives.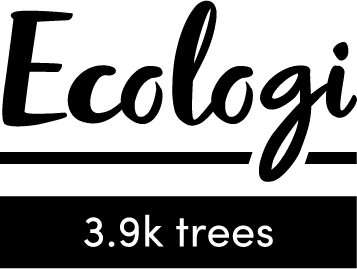 This company aims to offset our impact on the planet by supporting the greenest projects. Or how they put it: "We plant trees & fund the world's best climate crisis solutions". We believe in their goals. And think they did a great job in linking the footprint of our e-commerce shop to a carbon-neutral answer. You can read more about their initiative over here. You can also visit our profile for an overview of our contribution so far.
Cloverly
To allow customers for making a contribution themselves, we partnered up with Cloverly. During checkout, you might notice a new box popping up to ask you for a small compensation on your order. This compensation will be donated to a green project close to your home. You can see a map of all their projects over here. They are also maintaining a blog on recent sustainability developments in the U.S. which can be found over here.
---